Why consider pool deck pavers in Naples FL?
The Benefits of Choosing Pavers for Your Naples Pool Deck
A swimming pool is a great addition to any home, providing a space for recreation, exercise, and relaxation. Likewise, a pool deck is an important aspect of any swimming pool, serving as a functional and attractive surface that provides access to the pool and enhances the overall look of your outdoor space. Pavers are a popular choice for pool decks, offering a range of benefits that make them a great investment for homeowners. Read on to learn more, or request an estimate from our Naples pool deck paver installers.
Durability and Longevity
One of the biggest benefits of choosing pavers for your Naples pool deck is their durability and longevity. Pavers are designed to withstand heavy foot traffic, extreme weather conditions, and the effects of water, making them ideal for use in a high-traffic area like a pool deck. Additionally, pavers are resistant to cracking and breaking, which helps to ensure that your pool deck will remain safe and functional for years to come.
Versatility
Another major benefit of pavers for pool decks is their versatility. Pavers are available in a range of sizes, shapes, and colors, allowing you to find the perfect pavers to match the look and feel of your property. Additionally, pavers can be arranged in a variety of patterns, helping you to create a unique and attractive design that suits your style and preferences.
Low Maintenance
Pavers are also low-maintenance, making them a great option for busy homeowners who want a pool deck that is easy to care for. Unlike other decking materials, pavers are easy to clean and maintain, and they are resistant to staining and fading, which helps to keep your pool deck looking great for years to come.
Increased Property Value
Investing in pavers for your pool deck can also increase the value of your property. With a beautiful, well-maintained pool deck, your home will be more attractive to potential buyers, making it a valuable investment for the future. Naples pool deck pavers could make your home stand out in the Naples real estate market.
Eco-Friendly
Pavers are also eco-friendly, making them a great option for those who are looking to reduce their carbon footprint and minimize their impact on the environment. Pavers are made from natural materials and are recyclable, which helps to reduce waste and conserve natural resources. As Naples pool deck paver installers, we always recommend pavers as an option to homeowners who are more eco-conscious.
Pavers are also known as a permeable surface which means they allow water to pass through easily. Not only is this good for the local environment, but it also makes your pool deck slightly safer, because rather than sitting water will sink beneath the pavers relatively quickly.
Easy to Install
Pavers are also relatively easy to install, making them a great option for DIY projects or for those who want to save money on installation costs. While we are Naples pool deck paver installers, we know that not every homeowner wants to hire a company to do the job for them. With the right tools, time-on-hand, and a lot of elbow grease, virtually anyone can lay pavers to create a functional pool deck.
Slip Resistance
Another important benefit of pavers for pool decks is their slip resistance. Pavers have a textured surface that helps to prevent slipping, making them a safer option for pool decks where water is present.
Conclusion
As Naples pool deck paver installers, we can tell you that the benefits of choosing Naples pool deck pavers are numerous, including durability and longevity, versatility, low maintenance, increased property value, eco-friendliness, ease of installation, and slip resistance.
Whether you are renovating your pool deck or building a new one from scratch, pavers are a great investment that will help you to enjoy your outdoor space for years to come.
Considering Naples pool deck pavers? Get an expert estimate today!
Get Your Free Expert Estimate for Pool Deck Pavers in Naples FL
"*" indicates required fields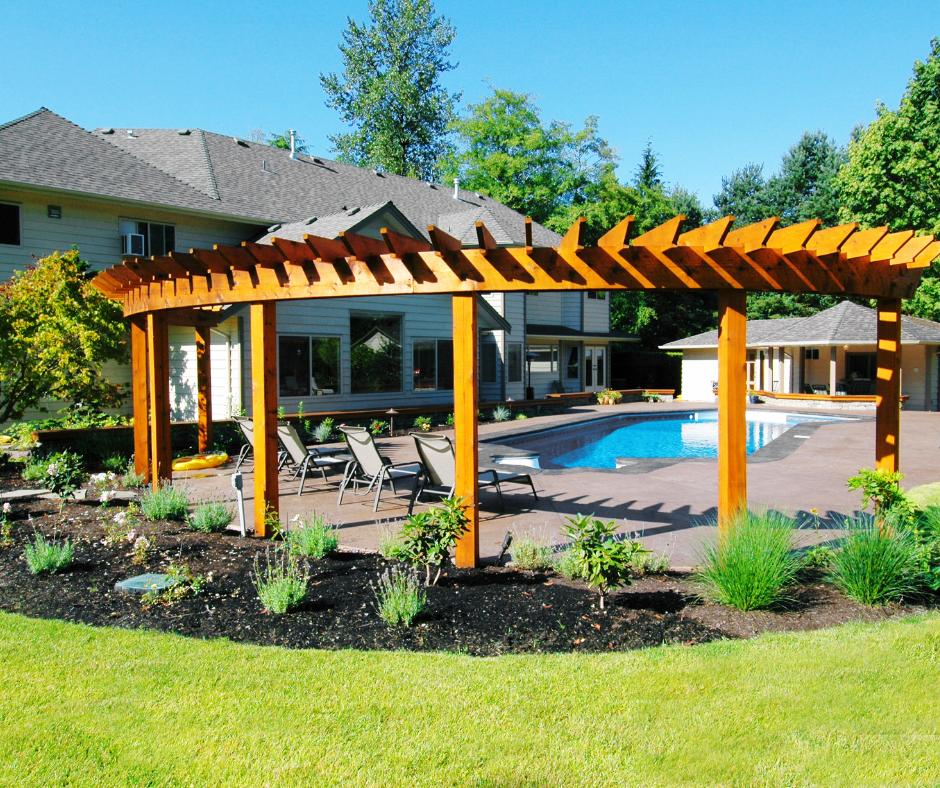 Get a Free Expert Estimate Today
"*" indicates required fields